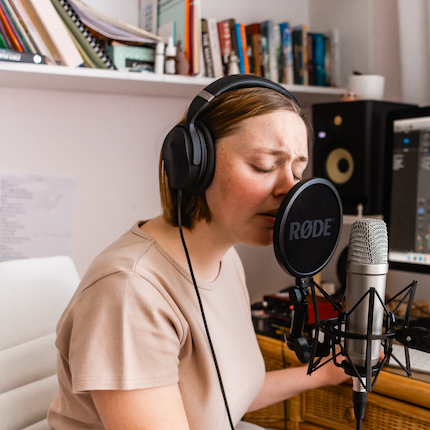 Choosing Your Equipment

Purchasing recording equipment can be a minefield – and potentially an expensive one. In this module, we'll talk through the best, affordable equipment to purchase.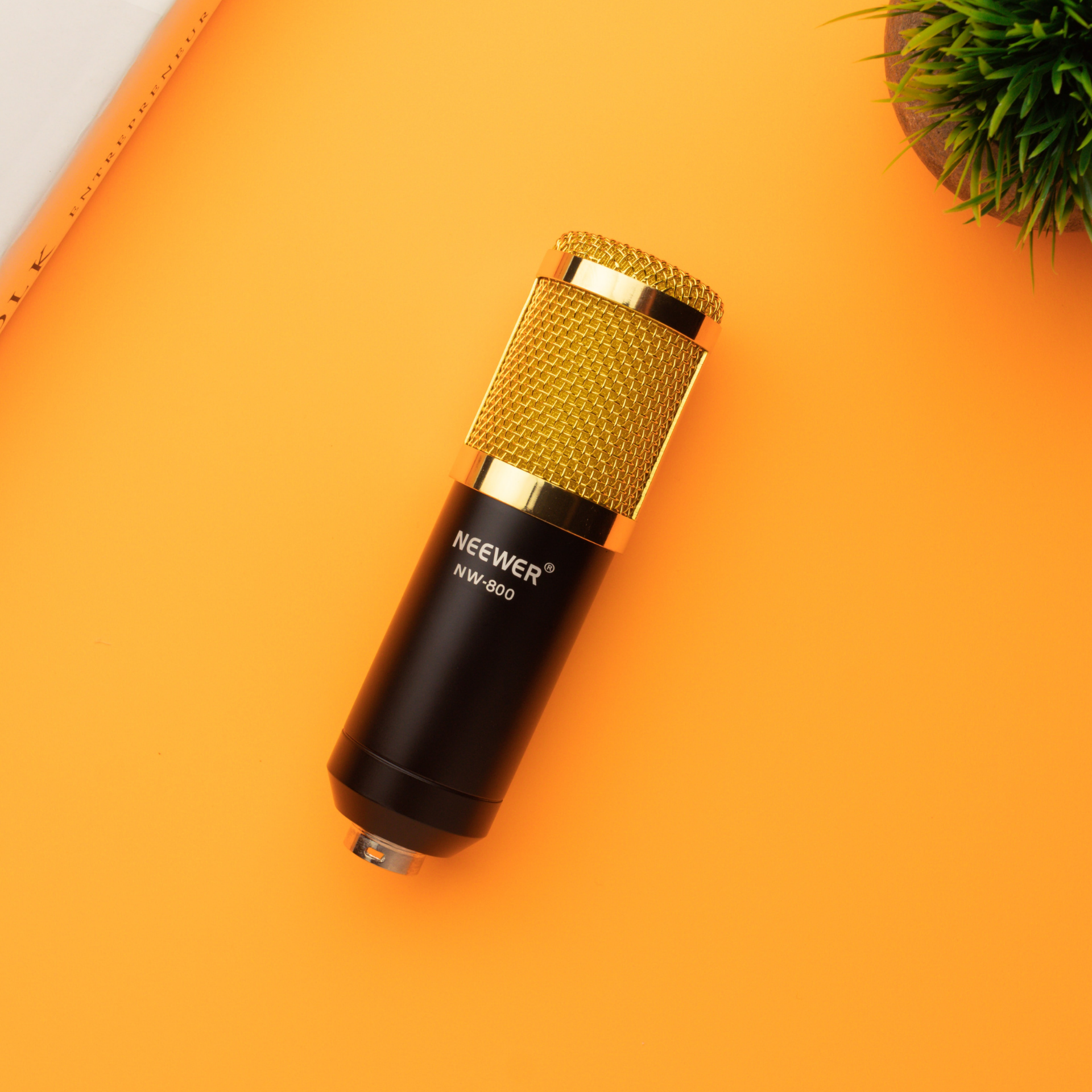 Setting Up Zoom

This module will cover how to configure your standard Zoom account for professional-quality remote podcast recordings, with separate tracks for each guest.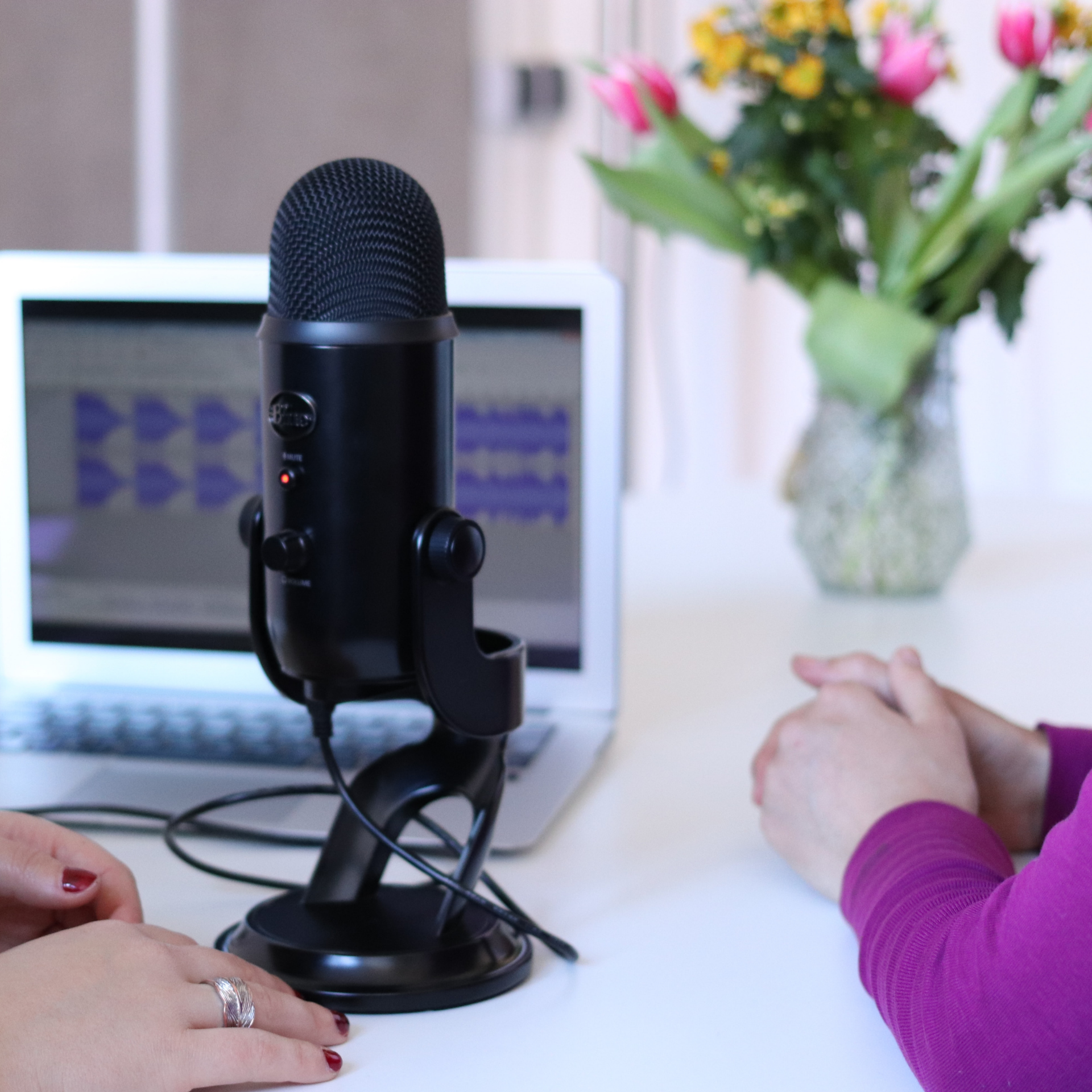 Creating Your Episode

Ready to trial your first recording? First, we'll discuss how to optimise your home environment to eliminate background noise and interruptions, including sound-proofing your space.



What will you learn on Podcast To Platform #2 Setting Up Your Home Recording Studio?
Understand 'prevention is better than cure':

First, we'll talk about the importance of getting your recording set-up right to begin with, why prevention is better than cure – and why there's no 'one way' to do your recording set-up.

Your equipment shopping list:

This module will outline what equipment you need to begin recording, including your microphone, headphones & (optional) webcam.

Getting to know your microphone:

This lecture will explain how your microphone works, how to place it correctly and how to assess sound levels and quality as you record.

Setting up your software:

This lecture will cover how to configure your Zoom account for remote podcast recordings.

Putting together your home studio:

Got everything – and ready to create your set-up? We'll discuss the right location for recording your episodes, and how to optimise your environment.




After completing Podcast To Platform #2 Setting Up Your Home Recording Studio, you'll be able to...


Prevent common pitfalls that could ruin your recording

Configure your Zoom with the optimal setting for podcast recording and editing

Identify the best space in your home to set up your podcast recording equipment

Purchase your recording equipment with confidence and background knowledge

Use your microphone in the correct way to ensure optimal recording quality
Course materials
Access to the Podcast To Platform course area

Exclusive digital resources, including downloadable course booklets (PDF)

Video tutorials with full transcript

On-demand access to learning resources



Example Curriculum
Available in days

days after you enroll

Before We Begin...
Available in days

days after you enroll

Getting Technical (Week #2)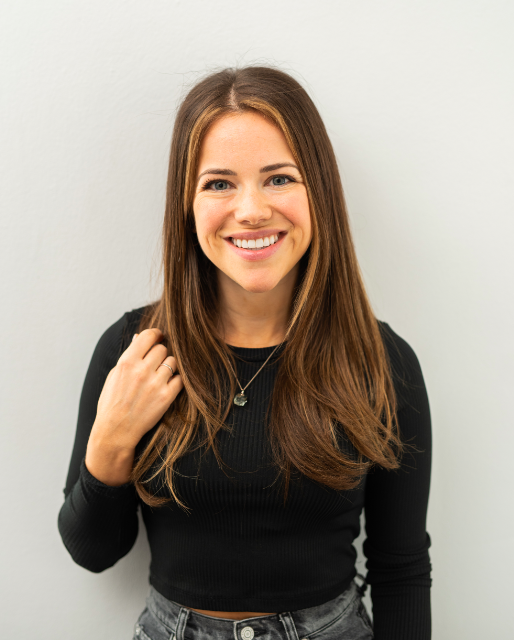 Are you ready to launch your podcast?
Podcast To Platform is the course from internationally-published author and host of the Alonement podcast, Francesca Specter.
This is a five-week curriculum that empowers you to launch your own interview-based show.
It's led by a teacher who understands the specific challenges you face when approaching 'DIY' podcasting from a non-technical background. The Podcast To Platform method is based around overcoming obstacles and maximising your strengths – to get your show off the ground, and let your unique voice be heard.
Course format: This comprehensive, five-week course covers everything you need to know to launch your own podcast.
Purchase options: The full course is available to buy for £150. You can also purchase modules individually for £36 each.
Looking for 1 on 1 podcast coaching? You can book a session with Francesca here.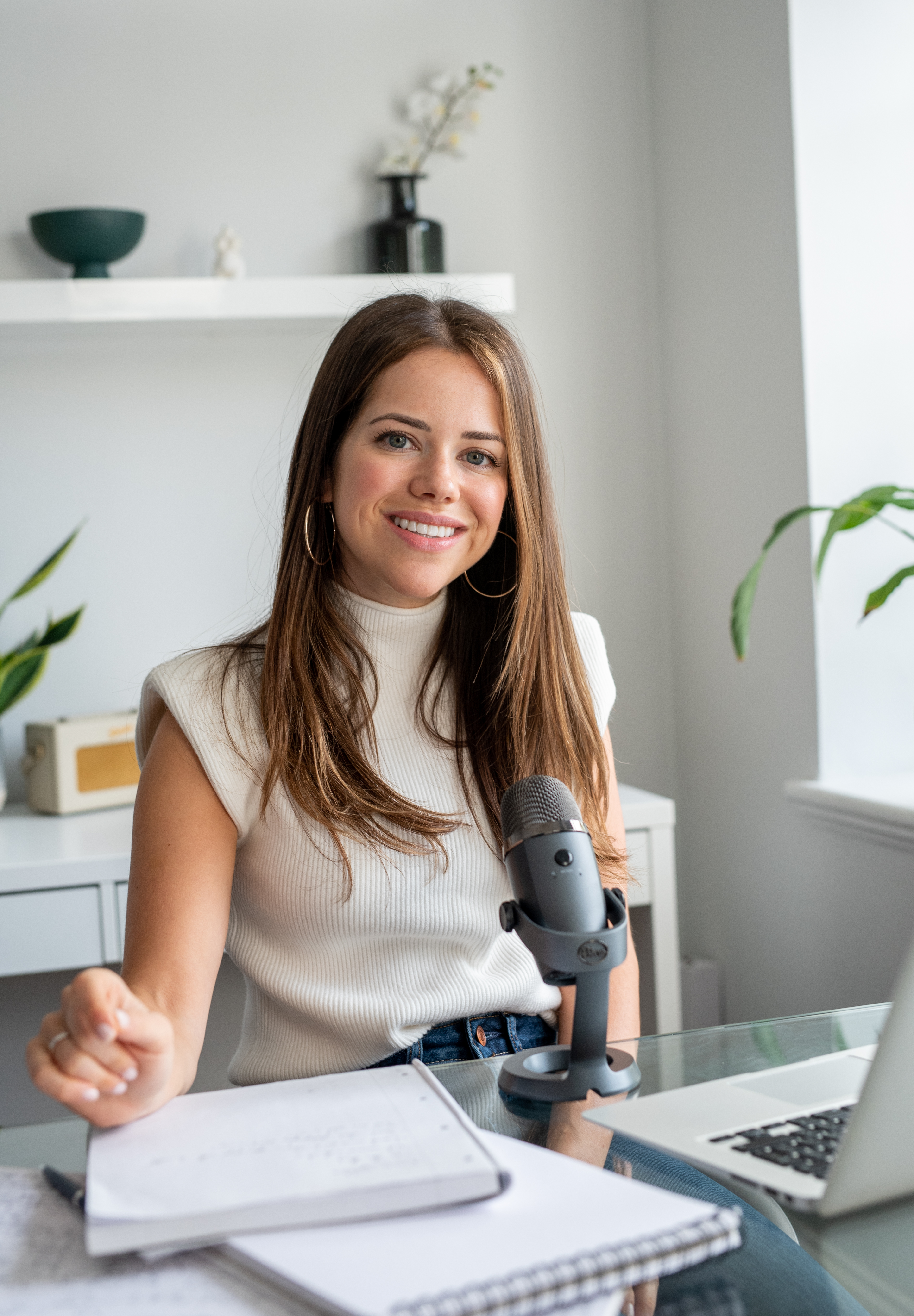 "Having access to your expertise and being able to chat to other like-minded people going through the same journey feels like a community in the making!"
– Alexis Forsyth, a student on the November 2021 course.
About Francesca Specter
I'm the host and creator of the Alonement podcast, the hit show that inspired my debut non-fiction book, Alonement: How To Be Alone & Absolutely Own It.
Having worked for over a decade in journalism (British Vogue, Metro, Daily Express, Healthy), I launched my podcast, Alonement, in 2019. Through hosting the show, I attracted the attention of an editor at Quercus – and, after negotiating a publishing deal, I left my full-time role as deputy editor of Yahoo Lifestyle in order to run my platform.
Two years later, I'm committed to helping like-minded journalists, writers & creatives establish their individual niches through podcasting. I'm a firm believer in this medium to establish your voice, and create a wider network and community around your platform – all while evolving your thinking and keeping your process fresh.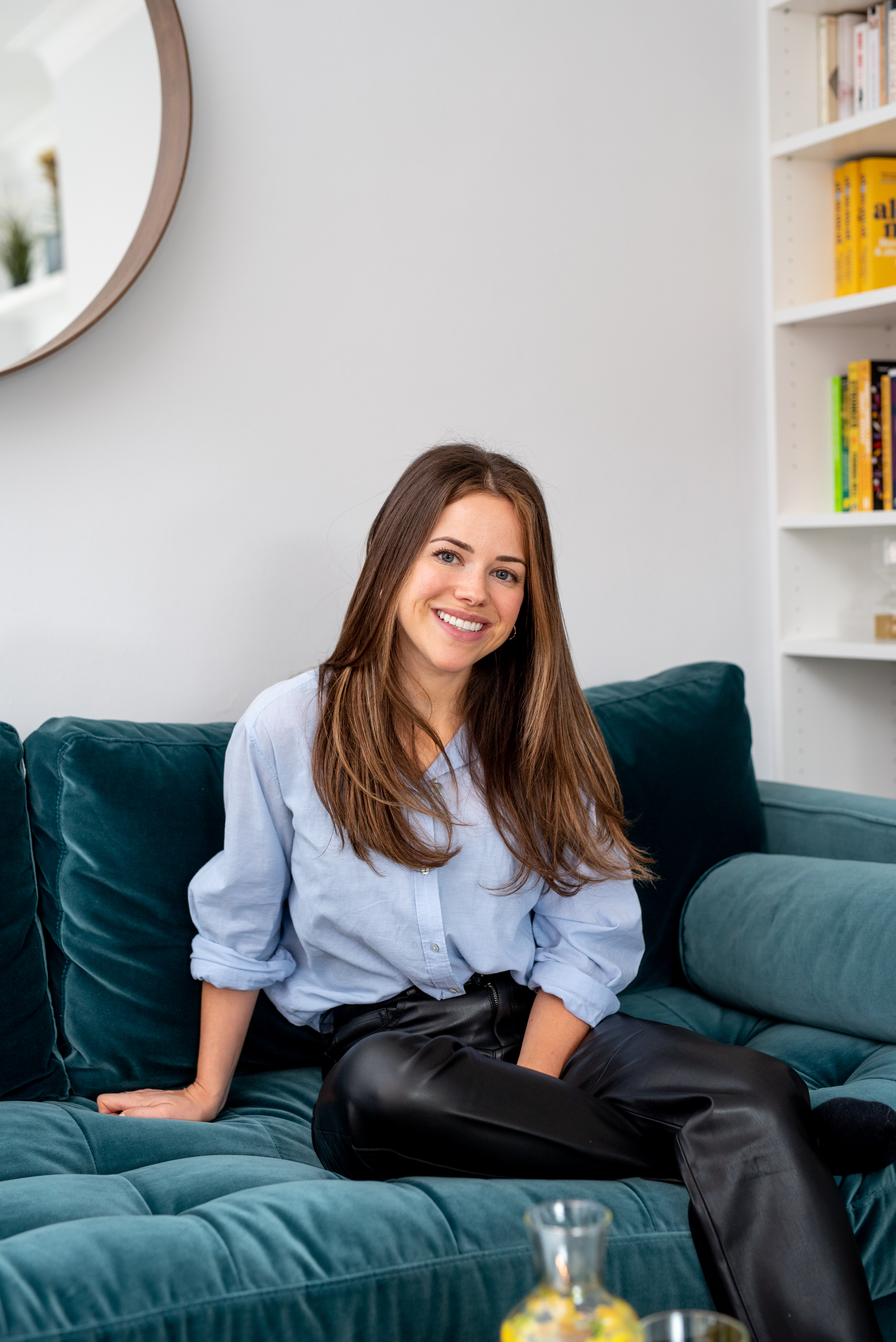 Check your inbox to confirm your subscription